Do You Research Your Dates?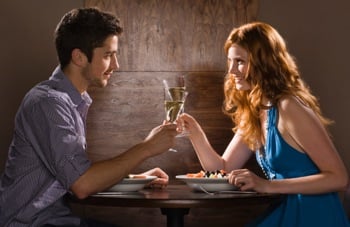 Before any awkward first-date conversation goes down, you can learn basic info about your date from the comfort of your home thanks to the Internet. And if you meet online, you're just a browser tab away from knowing more. Putting your best Google or Facebook skills to work, you can find out what your date does for work, where he went to school, or where he spent his last vacation. Drew Barrymore finds this very depressing, telling Marie Claire:

If you meet someone, they already know everything. What about showing up on the date and saying, 'What do you do for a living? Who are your friends?' Yes, you can avoid maybe a serial killer, but who f**king knows? I am a romantic and it scares me."
Something tells me that Drew Barrymore's dates know what she does for a living, with or without the Internet. Do you engage in the potentially unromantic practice of researching your dates?