Do You Talk to Your Mom About Sex?
Do You Talk Sex With Your Mom?
A study came out that found young women who chatted with their mothers about the HPV vaccine were more likely to get it than those who didn't. While there are other factors involved, including the cost of the three-shot preventative procedure, it does bring up the issue of how our relationships with our mothers affect our decisions and behaviors, even as young adults and beyond.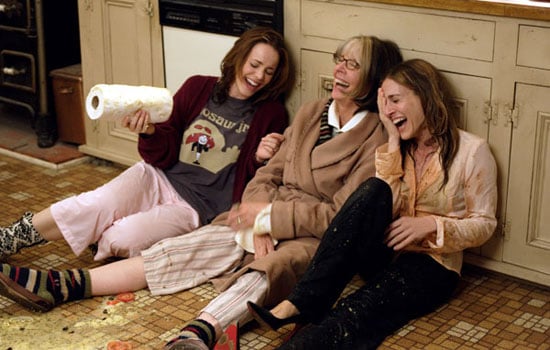 We always see the PSAs on parents talking with their children and teens about the dangers of drugs, drunk driving, and unprotected sex, but what happens when you grow up? Once you reached adulthood, did you find discussions about hot topics like sex with your mom easier or more difficult? Maybe when you were young it was easier since it was more hypothetical, and now neither of you wants the visuals associated with knowing each other's sex lives. Or maybe you have an open relationship with your mom, so discussing issues like STDs and safe sex is the norm.
With all the communication hurdles that can exist in mother-daughter relationships, like popularity, weight, and dating, is sex one of them?