Doctors Recommend Against DIY Pap Smears
Doctors Say Go Ahead and Pass on DIY Pap Smears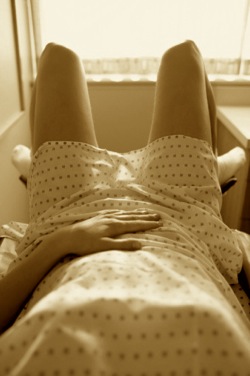 DIY isn't a term I like to associate with my health — I'm cool with a DIY manicure, but when it comes to something as important as screening for cancer I'm not doing it myself. After an online pharmacy in the UK launched new DIY pap smear tests that screen for cervical-cancer causing HPV, medical professionals are cautioning women against them. But the reasoning is a little counterintuitive.
Some experts say young women should not test themselves because the tests have a pretty good chance of coming up positive. It gets more confusing. While the positive HPV-test will likely be correct thanks to the high-prevalence of HPV, these doctors say it's better for women not to know so the sexually-transmitted infection has a chance to clear up on its own. Thus, the problem is not with the DIY nature of the test, but with the fact that it would lead to women getting tested more regularly.
I followed the recent, and controversial, updated guidelines from the American College of Obstetricians and Gynecologists, which suggest women wait two years between pap smears, so I'm not surprised by this advice. Still, it's hard to wrap my head around the less is more approach to preventative care. What do you think?