Dominique Strauss-Kahn Sexual Assault Scandal
5 Things You Need to Know About the Dominique Strauss-Kahn Scandal
If you're hearing about how the IMF chief was taken off a plane in NYC for sexual assault and unclear about the significance, I've narrowed the scandal down to five bullet points.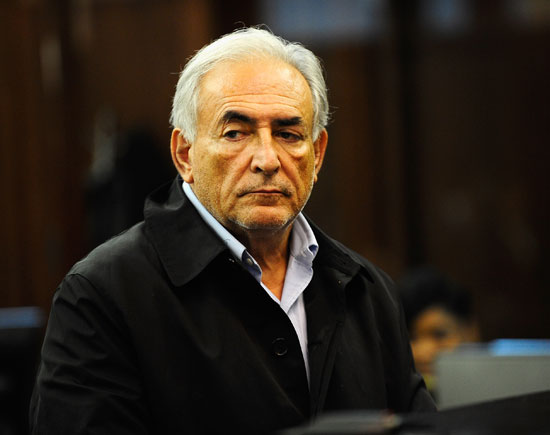 Dominique Strauss-Kahn is the 62-year-old head of the International Monetary Fund and was expected to announce his run as Socialist presidential candidate against current French President Nicolas Sarkozy. Many believed he could have become the president of France next year.
On Saturday, Strauss-Kahn was escorted by police off an Air France plane at

JFK

Airport in NYC after a maid at the Manhattan hotel he was staying at reported he sexually assaulted her. She said that after knocking on the door with no answer, she went into his room, where he came at her naked, locked the door, and forced her to perform oral sex on him in the bathroom.
Then on Sunday, a local official of the Socialist party told reporters that her daughter, Tristane Banon, was sexually attacked by Strauss-Kahn in 2002. Banon, the goddaughter of his second wife, was encouraged by her mom not to press charges. She said that she "didn't want to be known to the end of my days as the girl who had a problem with the politician."
Since there's no extradition treaty with France, officials were worried he'd pull a Roman Polanski and leave the country to avoid sentencing, so he was denied bail today and will remain in jail until at least the end of the week.
In 2008 he had an affair with a Hungarian economist and publicly apologized to his wife, Anne Sinclair, although it's publicly known that he's had several extramarital affairs.