We're happy to present this excerpt from one of our favorite sites, YourTango. Skip the usual dinner date and try these fun ideas fit for a foursome.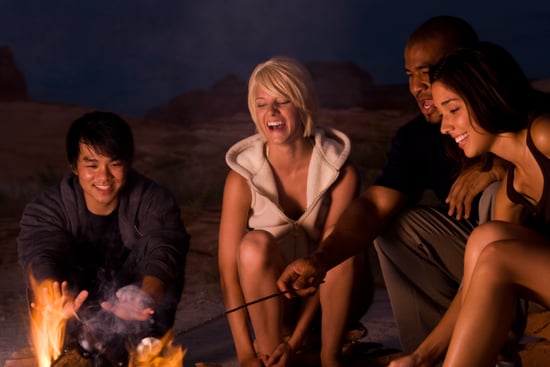 Sure, you look forward to date night with your significant other, but why not tag along with another couple? Double dates mean double the excitement, fun, and romance. (As long as it's not another dinner party. That's so . . . well . . . bleh.)
Here are some date ideas fit for a foursome:
Treasure Hunt at a Flea Market
Especially in the Summer when the weather is warm, flea markets are a great way to spend a lazy Sunday afternoon. Split $50 evenly between the four of you. The challenge? Scavenge through boxes and bags for hidden vintage treasures. See which couple can come up with the kookiest, wackiest find.
Tag Team on Game Night
Game night was made for double-dating couples! Invite another couple over for a laid-back hang out of playing board games, charades, or if you're feeling a little risqué, strip poker. To break the ice, start out with a game of 20 Questions — whether you've been together for 20 years or two months, there's always something new to learn about each other. Tag team with your SO on a multiplayer video game like Wii Olympics or Super Mario Brothers — they're fun and totally free.
Go Miniature Golfing
Even if you aren't pros, you can still tee off at the golf course (the mini golf course, that is). Sure, it's a tad cheesy (anyone having high school flashbacks?), but that's the fun of it! To make it feel more grown-up, make the losing couple buy a round of drinks.
For five more foursome date spots, head to YourTango: Eight Double Date Ideas.
Check out these other great stories from YourTango: