Drug Misoprostol Used For Terminating Pregnancy
The Drug That's Bringing DIY Abortions Back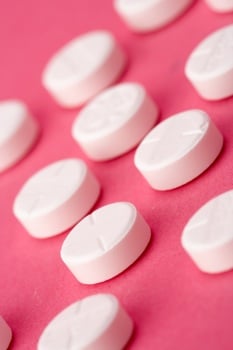 While it may be premature to say do-it-yourself abortions are on the rise, they certainly haven't gone away. And now a new-ish drug, which is widely available on the Internet, is making it a whole lot easier for women to induce abortions without ever seeing a doctor.
Misoprostol (Cytotec is the brand name) is a prescription drug used for ulcers and also in tandem with mifepristone (RU-486) to induce nonsurgical abortions. It causes uterine contractions, which can induce miscarriage but not always, meaning plenty of women try it unsuccessfully and go on to have the baby. In Brazil, where it's common for women to attempt abortion on their own, babies are born with facial, nerve, and limb malformation in five to 10 percent of mothers who unsuccessfully try misoprostol.
Two recent studies have tried to pinpoint just how many women are attempting their own abortions: one found two percent and the other found 4.6. It's possible, though, that the actual rate is higher, because both studies were done at abortion clinics (not the ideal population sample). Meanwhile, there are plenty of other methods — herbs, birth control pills, laxatives, yoga, hypothermia, and a bevy of liquid concoctions — and the Internet ensures that information is one search away.
The scariest thing is that when women were asked why they tried DIY abortions, many suggested inducing an abortion (or what they often call "miscarriage") was "more natural." One woman even said it didn't feel as morally wrong, because it was like getting her period. Still many cite "lack of access," so as long as that's true, should the safest methods for DIY abortions be made easily accessible?