Drunk Naked Girl on My Lawn Last Night
Horrendous (but Hilarious) Craigslist Missed Connections
It's a fact of life: the Craigslist Missed Connections section — where people profess their love for strangers they've briefly encountered — is a special source of daily laughs. Oftentimes, however, that amusement comes from downright horror. The things some Craigslisters write is enough to make you ask, "Is this for real?" Below, check out some of the most outrageous ones we've found, covering everything from drunk encounters to gorilla suits to, yes, even pregnant women.
Drunk naked girl on my lawn last night. -m4w -28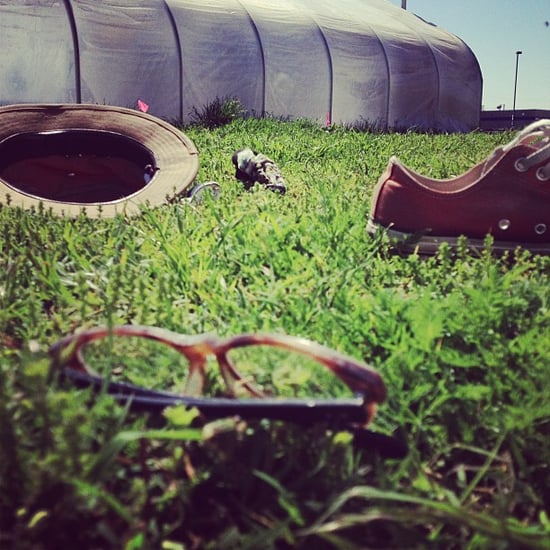 "There I was, just yesterday, I can remember it so clearly. I woke up around 2 AM to take a nice fat leak when I noticed your squeeky giggle outside of my window. I looked out my window half naked as an odd mix of shock, disgust, pity, and blush washed over me.
Not only were you a stunning redhead just a little shorter than me with, what looked like, a curtain and drapery matching combo, but you were also taking a dump and piss on my lawn at the same time. For that I have to give you props, I don't think I've ever achieved that level of toilet mastery.
I immediately came out to see if you were alright or needed a ride home, seeing as this town isn't exactly well suited for, what I'm guessing to be, an 18-21 drunk girl at 2 in the morning, but me coming out in a bathrobe and asking apparently scared you because you started running with a turd still sticking out of your *ss and dove headfirst into my car, leaving a dent in it.
I told you to hold on as I was gonna shut off the car alarm and get you an ice pack but I'm not sure if you heard. What I am sure of though is that you sat on the trunk of my car smearing sh*t all over it, took off your shoes, left your half full Smirnoff bottle and ran like hell.
Normally I wouldn't let a girl sh*t all over my things and put a dent in my car until we've gotten on a first name basis but for you I think we could work it out. You know where I live."
Keep reading for more Missed Connections!
Crazy lady at Safeway checkstand yelling about candied yams. -m4w


"I was in line at Safeway today and you were a few checkstands over screaming for someone to help you find candied yams. I don't even know what the hell they are, but I was definitely turned on. You: 50's or 60's, crazy as sh*t and apparently really likes yam. You settled on fresh ones when you realized the store didn't carry them. I wanted to go pretend to look at onions and stare at you while you picked out a choice yam, but I was too busy. Maybe we can get together and candify them, I'll bring the sugar."
Adorable girl with hairy legs at the Strand. -m4w
"You were at the strand at around 7pm today, you have short hair and hairy legs. You're so incredibly cute and the fact that you flaunt convention and proudly display your hairy legs makes you even more desirable. I got so turned on I literally wanted to ravish you right there in the store. If you ever want to get ravished by a handsome admirer let me know . . . or even coffee would be nice."
You had me at hello. -m4w
"Hello beautiful. I saw you on the train. You were wearing a gorilla suit, gold sequin platform shoes and purple fishnets. I was sitting next to some d-bag who wanted you too. You looked over and smiled at me. You're beautiful. Where have you been all my life?"
Beautiful pregnant woman on Divisadero and Turk. -m4w -42
"You wore a black and white striped dress, spectacular I might add. Me: The dreadlocked gent, sincerely hoping to see you again. I'm not a perv, just an admirer. Peace and love."
I told you, "Nice sandals." -m4m -23

"I saw you at target. You were wearing sandals. Your feet were one of the best and most beautiful I've seen and I wanted to ask if you wanted a foot massage. The best that came out of me though as we were walking out was 'nice sandals' and then we had a conversation about where you got yours from.
If you should come across this, what I really wanted to say was 'Nice feet. Can I massage them?'"