Duchess of Alba Gives Away Money to Marry
85-Year-Old Duchess of Alba Gives Away Billions For Love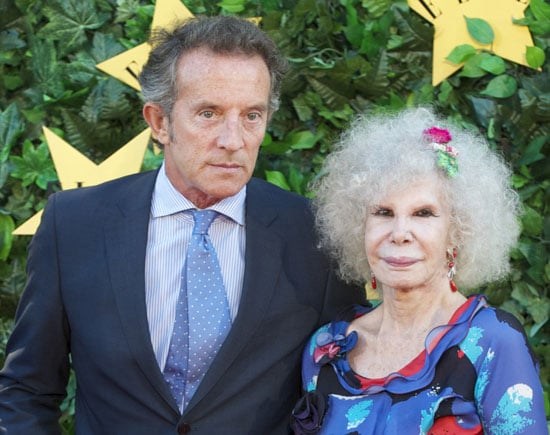 Would you give away all your money for love? Well, an eccentric 85-year-old Spanish duchess has done just that. The Duchess of Alba, Maria del Rosario Cayetana Alfonsa Victoria Eugenia Francisca Fitz-James Stuart y de Silva (say that three times fast), is a billionairess in love with a dashing 61-year-old "commoner," Alfonso Diez, but her children don't approve of the fiancé.
With the age gap and the fact that Cayetana Fitz-James Stuart is worth billions while Alfonso is a civil servant and PR businessman, the duchess's six children worry he's only in it for the money. So to appease her family and prove the marriage will be about true love, the duchess is giving away her billions to her children and grandchildren before the wedding by allotting them palaces, acres of land, and artwork by famed artists including Rembrandt and Goya.
The duchess clearly marches to her own beat, as proven when after her first husband passed away she scandalously married a much-younger ex-priest (who died in 2001). But it's honorable that she wants her family to be supportive of the union. We say, you go, girl (er, granny)!