Dysfunctional Thanksgivings
What's Your Thanksgiving Escape?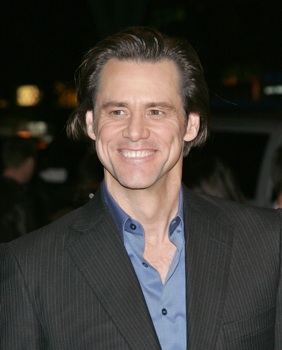 Out promoting his new movie I Love You Phillip Morris, Jim Carrey remembered Thanksgivings with his drink-loving grandparents.
"My grandfather was a major drunk, is it politically correct to say that? Okay, let's say he had a substance abuse problem. And my grandmother had one too! It was hilarious on a certain level but then they would corner my parents and make them feel like crap for about three hours . . . Just when my father was red-faced and ready to leave, I would turn around and start doing impressions of all of them."
His escape turned into a career, and though his grandparents are no longer around, he says not to worry. "I've got plenty of other drunken relatives. I like to sit in the kitchen with them, smoke cigarettes, and talk about people." That's one way of dealing with it, but most of us need an escape when confronting a dysfunctional family holiday.
Even if you get excited to see your family, functional or not, all-day interaction can test the best of us. Whether it's disappearing for 30 minutes or planning a night out with friends, how do you retreat from the Thanksgiving madness?