E-Book vs. Traditional Book
Do You Like to Read Books the Old School Way?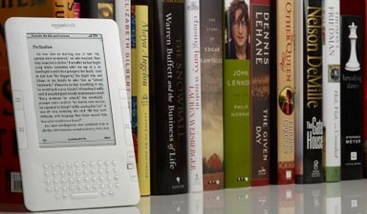 Books might soon go the way of the record — something collectors with a taste for the cover art and scratchy sound keep buying after everyone else switches to the digital version that doesn't require any space in your home. Records still have an appeal, but they're no longer how most people listen to music. Amazon is doing its part to make this happen to paper books, too, by discounting Wi-Fi Kindles to $89 on Black Friday.
As an e-book owner, I love downloading samples before I commit, keeping tons of books in one place, and having the ability to search the book for keywords. My 80-something grandmother loves hers, too, since she can make the font big enough to read. I asked my mom, who happens to be a librarian, for her official take on the ascension of e-books, and she said it's great if it means more people will read. Now if only we could check out e-books for free. Despite the lure of the e-book, do you still prefer turning the pages of a traditional book?
Source: Flickr User goXunuReviews