Ed Westwick Talks About Relationship With Jessica Szohr
Is It Hard to Settle Down in Your 20s?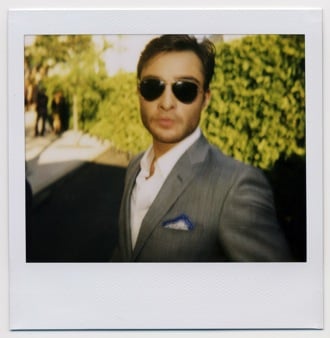 Just like his character Chuck Bass, Ed Westwick is on the dating market — I think. It's hard to keep track of whether the young British actor is on again or off again with his costar lover, Jessica Szohr, and he doesn't think that should come as a surprise to anyone given his age. When discussing his relationship status, he told PopSugar Australia:
"I mean you know. It's a little like this and a little like that. Look, I'm 23. How tied down can somebody be at 23 these days?"
The ups and downs of young celebrity relationships always make the headlines, even though people in their 20s break up and get back together all the time. In fact, Ed thinks it's inevitable for young people to have varying relationship statuses. Do you agree that it's hard to settle down when you're young?