Effect of Father and Brother's Pheromones on Girls' Sexual Development
Enough Research on How Male Family Members Inhibit Girls' Sexual Development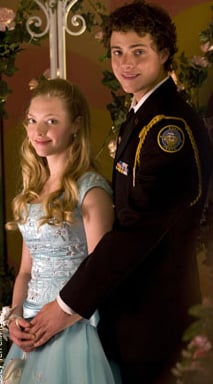 I can deal with synced periods among a few friends, but the more research produced about the effect brothers and fathers have on girls, the less I want to know. From brothers delaying first periods and sexual experiences to women avoiding their fathers while ovulating, it's all fascinating but disturbing. And, since we can't really change it, what is it good for?
While some of the influence can be chalked up to environment, research is beginning to sniff out another, more plausible culprit: pheromones. Yes, unshowered brothers and biological fathers everywhere are sweating out cues that inhibit female sexual development. It even has a name: "sweat-stifles-sexuality theory." To explain why it's an evolutionary necessity, I'll let sex and science writer Jena Pincott of Science of Sex, Love, and Babies talk.
"Over the years, a girl would inhale chemical cues in fraternal sweat — think of all those sock and armpit odors. Those chemicals would hit the hypothalamus of her brain where sex hormones are produced, and slow down the works. Puberty strikes a little later. Evolutionarily speaking, the result is that a girl could stay in the family nest longer without conflict. The risk of incest is reduced."
Ugh, wake me up in 1,000 years when evolution has rendered biological incest blockers irrelevant.