Elena Kagan's Fashion Choices
Professional Dress: A Sign That You're Dull, Yet Wise?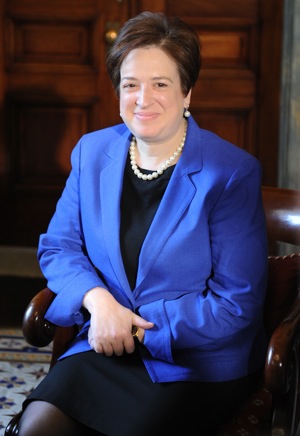 The clothes we wear provide a shorthand for the type of person we are. So says the Washington Post's Robin Givhan, who argued this weekend that the "dull" and "dowdy" fashion choices of Supreme Court nominee Elena Kagan send the message that she is wise — because "bland equals responsible" and "matronly equals trustworthy."
The article, which also points out that "most women, including Sen. Amy Klobuchar, cross their legs when sitting, but not Kagan," explains that Kagan sends a messages about who she is with her sartorial (and sitting) preferences:
People make choices about their appearance for all sorts of complicated reasons. And often, they glom on to a cliche because they find it reassuring and easy. They wear the dress of a particular social tribe because they want people to make assumptions about who they are.
Kagan's court-approved suits definitely send a message of who she is: a serious and accomplished attorney. But if a suit's an obvious professional look for men, for a woman the choice is "dowdy and dull." Still if you ask me the blue blazer Kagan's wearing in this pic doesn't look so dull! And what about Nancy Pelosi and her impeccable power outfits?
What do you make of the style sported by female leaders?