Will Elin Nordegren Stay With Tiger Woods?
What Would You Do If You Were Elin Nordegren?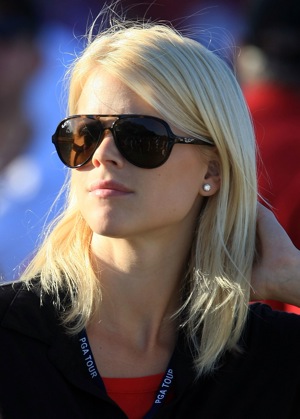 Whether or not Elin Nordegren stands by Tiger when he makes his much anticipated public appearance today, her next move will be closely watched. Will she stay, or will she go?
Cameras caught Elin out and about yesterday wearing Nike gear, a sign that she might be sticking to Tiger just like his sponsor. Then again, neither of the two has been wearing their wedding rings, so we never know.
Regardless of what really went down between Tiger and his pack of alleged "mistresses," Elin has clearly been through a lot these last few months. But, if Tiger is dedicated to recovering from his reported sex addiction, maybe she wants to support him, while keeping her family in one piece. What would you do if you were in her shoes?