Elizabeth Edwards Dies at 61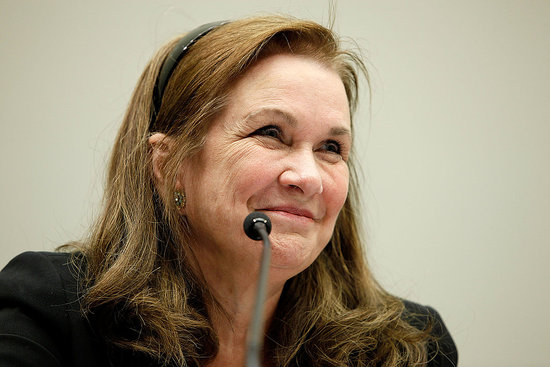 We just heard Elizabeth Edwards, the estranged wife of former senator and presidential candidate John Edwards, decided to end cancer treatment this morning, but today she died at her home in North Carolina.
She was first diagnosed with breast cancer in 2004, which went into remission only to return, terminally, in 2007. Her picture-perfect marriage took a turn for the scandalous in August 2008 when John admitted having an affair with Rielle Hunter, his campaign videographer, but denied rumors that he fathered her child. Elizabeth stood by his side until last January, when John confirmed he was in fact the baby's father. The two legally separated in January 2010, Elizabeth filed for divorce, and Rielle took her 15 minutes to GQ and on Oprah.
Elizabeth earned a controversial reputation by spilling details of her marital troubles in her memoir, Resilience and on the talk-show circuit promoting it. Only to later say, she never wanted to talk about it again. That drama aside, friends report John was at her side today.
"Today we have lost the comfort of Elizabeth's presence but she remains the heart of this family," a statement from the family said. "We love her and will never know anyone more inspiring or full of life. On behalf of Elizabeth we want to express our gratitude to the thousands of kindred spirits who moved and inspired her along the way. Your support and prayers touched our entire family."