Embarrassing Celebrity Crushes
What Celebrity Crush Are You Embarrassed By?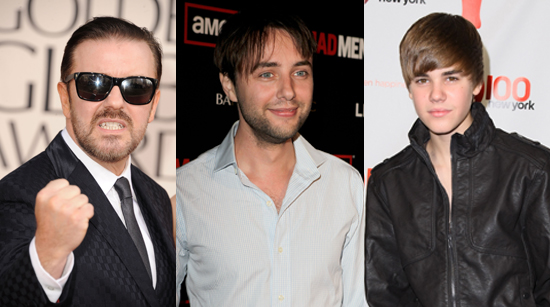 I have a full-blown crush on Vincent Kartheiser, the actor who plays smug-faced Pete Campbell on Mad Men. Now while I adore his character, most people loathe him. But the actor is actually pretty cute. Still, I'm embarrassed by it because everyone I've told disapproves. But seriously, if it were Jon Hamm vs. Vincent Kartheiser, I'd choose the latter. And just to clarify, Vincent does own a toilet, just not a car.
There are worse celebrity crushes, anyway. Whether they're too young, too old, or just kind of creepy, women can't help it. We touched upon this idea with our Hugly Faceoff (guys who manage to be both hot and ugly), and now Guys We Shouldn't Be Attracted To has recaptured the idea. What can we say, there will always be conventionally ugly men women think are hot — good for them!
So what celebrity crush are you embarrassed by?