Emily Gould Talks About Her New Book And the Heart Says Whatever
Well Said: "If a Woman Writes About Herself, She's a Narcissist"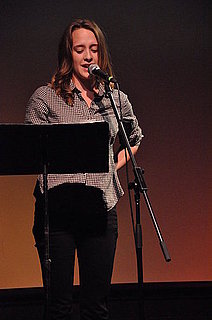 "If a woman writes about herself, she's a narcissist. If a man does the same, he's describing the human condition. But people seem to evaluate your work based on how much they relate to it, so it's like, well, who's the narcissist?"
— Author Emily Gould talks to New York magazine about the obligatory backlash that accosts women who write about themselves. Her memoir, And the Heart Says Whatever, is out today.


Source: Flickr User 92Tribeca