Emotionally Unhealthy Behaviors
8 Emotionally Unhealthy Things to Give Up For Lent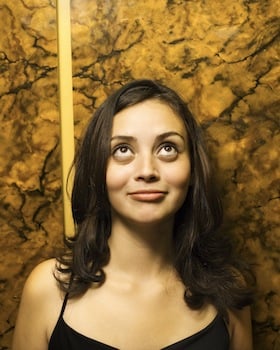 Whether you're Christian or not, Lent is good time to detox; literally if you partied for Mardi Gras, and figuratively, if you're everyone else. It's like God's Spring cleaning. A time to renew vows for lapsed New Year's resolutions if you will.
This year consider giving up some emotional baggage with these unhealthy behaviors and relationships.
Your ex: Well, only if you want to! Whether you're still seeing him or working up the courage to defriend him, make today an ending and a beginning.
Fakeness: Stop smiling when you don't mean it; your face will freeze that way. And nobody wants a permanent fake smile, because they put us in bad moods.
Toxic friends: If anyone in your life consistently makes you feel bad about yourself, sever the ties today. Here are eight ways to recognize toxic people in your life.
Mean-spirited gossip: Or maybe you've gotten a little toxic? We all have at some point. Promise not to start any hateful chatter — there are healthy ways to do it — and change the subject if someone else starts. Once you break the habit, you may find it's quite pleasant.
Snooping: Is your Internet snooping out of control? Snooping is like a drug, but it's not called Charlie Sheen. Still, once you start, you can't stop. Try anyway — even if it's just to see how long you'll last. You might be surprised.
Oversharing online: Posting your whole life on the Internet can feel like socializing, but it's gotten a bad rap. Ask yourself a few questions: what's your motivation? Who do you want to see it? Do you want a response? Is it TMI? In short, think before you post.
Dating "just nice" guys: We all want to date nice guys, but nice is not enough. Ditch your guilt, rally your self-confidence, and say, "No more Mr. Just Nice guy."
Your comfort zone: Start dating, stop dating, take a class, travel alone, or just change your daily routine — whatever! Most people find a piece of happiness on the outside.
Are you ditching anything that's bringing you down?