Empowering Breakups
How Has a Breakup Empowered You?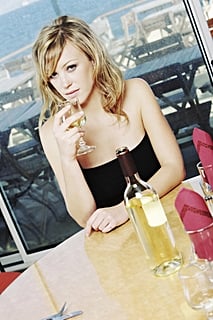 Standing up for yourself is empowering. My friend just ended things with the guy she's been dating for a month or so, and she couldn't feel better.
He was an immature 30. Last-minute plans — squeezing her in between band practice and friends — and Sunday was the last straw. He met her for lunch, 15 minutes late, and his friends showed up 20 minutes into lunch to pick him up to see Inception. They didn't even have their food yet!
She ditched her planned speech, which cited previous (yet similar) acts of rudeness, to call him out on his current behavior.
"I think I deserve more than a half hour of your time," she said. He, knowing he was in the wrong, apologized.
"People are different."
"Yes, but there are universal rules of etiquette."
"I can agree with that."
"Well," she said, "this doesn't have to be awkward."
It did. He invited her to the movie, but she decided it was too much of an afterthought and told him so. Though she was shaken from the confrontation, she felt better about herself afterward — a hard thing to come by in the dating world.
Have you felt better about yourself after a breakup?