Is the Erotic Review Legal?
How Is the "Yelp For Prostitutes" Legal?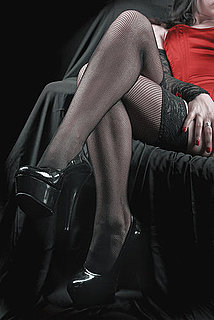 I didn't hear anyone applaud Craigslist when it shut down its listings for "adult services" earlier this week. The reaction ranged from amusement to doubt, as people questioned what difference it would make. Today a Salon article agrees that its shuttering is irrelevant, because Craigslist is for first-time johns and college students trying part-time sex work.
The article directs readers to The Erotic Review (NSFW, more because you may not want it in your history than visual lewdness), a sex worker review site dubbed the "Yelp for prostitutes." We've been debating the merits of legalizing prostitution and if going public is bad for business, so it's surprising to see The Erotic Review thrive despite the law. But how is it getting away with reviewing sex workers so openly? Find out why below.
An amusing legal disclaimer sits atop its Review FAQs.
Prostitution or exchanging any kind of sexual service for money is illegal. (You can give it away for free, but you can't sell it.) Therefore, everything contained in this site is a work of fiction that is published for entertainment and amusement purposes only. The reviews are stories that have been submitted by users of The Erotic Review.
It's like the copyright disclaimer you find in fiction ("any resemblance to real people, places, or things is purely coincidental"). But considering it's advertising something so blatantly illegal, are you surprised it passes with such an obvious joke of a disclaimer?