Ethan Hawke on Losing Virginity
Ethan Hawke on Bad '90s Dates and Losing His Virginity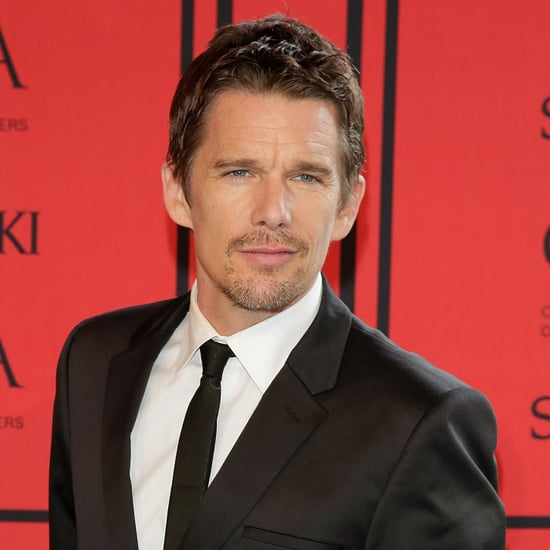 In Ethan Hawke's interview in the September issue of Elle, the Before Sunset, Before Sunrise, and Before Midnight star gets candid on the subjects of sex and relationships. He calls himself a Casanova, talks about losing his virginity, and encourages young people to have more sex. Here are some of our favorite quotes:
On losing his virginity
"I was very, very lucky. I lost my virginity to someone I cared for very much and who cared very much for me. The thing that's so important for young people to know is that, if you use protection, sex is one of the few vices that you can really enjoy as a young person."
On playing romantic characters
"I can't tell you how many times in the '90s I'd meet somebody, we'd be having a nice time, and they'd sigh and go, 'This is exactly like Before Sunrise.' And I'd have to get up and leave."
On the line "You have sex the exact same way every time"
"I'm the most dynamic lover this world has ever seen since Giacomo Casanova."
On grand, romantic gestures
"I personally don't think grand gestures are actually romantic. The most romantic moments of my life have been so subtle and small. A snowstorm breakfast, a walk, an accidental meeting. Whenever you start planning these grand things — I'm gonna pick the great flower from the top of Mt. Everest — you're already losing. You're trying too hard."