Evan Rachel Wood Is Bisexual
5 Dark, Sexy Things You Didn't Know About Evan Rachel Wood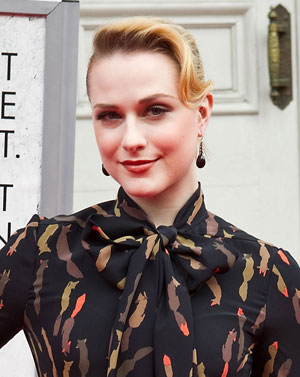 Tired of saccharine Taylor Swift? Meet the young, blond opposite of sweet Swift, 23-year-old Evan Rachel Wood, who opened up to Esquire about what attracted her to ex-fiancé Marilyn Manson, her bisexuality, and her inked body parts. Here are five things you may not have known about this fair-skinned actress:
Her death is all planned out, from her written will to where her ashes will be dispersed to what song will be played at her funeral ("Shine On You Crazy Diamond" by Pink Floyd).
She has nine tattoos, including a mystery one on the inside of her lip: "No one gets to see it or know what it says."
Her family life wasn't peachy: "I was a teenager in Hollywood with a divorced family — there's gonna be pain there."
Her love for David Bowie explains why she was drawn to Marilyn Manson: "So I was always into very androgynous things. Guys, girls . . . I'm into androgyny in general."
She's bisexual: "Yeah, I'm more kind of like the guy when it comes to girls. I'm the dominant one . . . I'm opening the doors, I'm buying dinner. Yeah, I'm romantic."