Facebook Wedding Etiquette From The Knot
5 Ways Facebook Can Ruin Your Wedding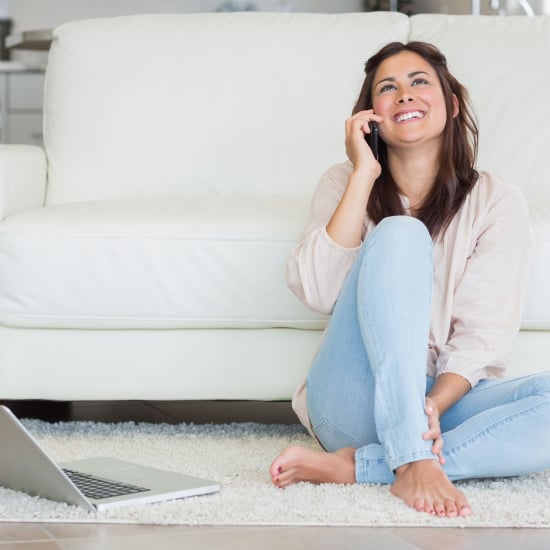 We're happy to present this story from one of our favorite sites, The Knot. Avoiding social media pitfalls in regards to your wedding can be tricky. Here are five things to look out for!
Facebook has changed the way you plan your wedding. Here are five common social mishaps and how to avoid them from the moment you say "yes."
Related: Comebacks to the rudest wedding questions
1. Someone in your family found out on Facebook.
As soon as you change your status (woot!), there's a family member or friend who's mad they didn't get the announcement via phone.
Our advice: Before you officially change your Facebook status, call your immediate family and closest friends with the news. Other friends and not-so-close relatives might appreciate a heartfelt email with the good news and your engagement story.
Related: 10 worst real wedding nightmares
2. A so-called friend left a snarky comment on your Facebook wall about your ring photos.
Those ring photos that you posted in post engagement bliss? Apparently, a sapphire is "just not their style."
Our advice: Take the high road and ignore the comment. This would be the perfect time to clean closet and hide this person from your feed. (PS: We think sapphires are stunning.)
Related: 10 ways to ruin a wedding
3. People assume they're invited to your wedding because you're Facebook friends.
For some, it's hard to draw the line between friend and Facebook friend. Those who aren't invited will inevitably post on your wall about their wedding invitation that's lost in the mail.
Our advice: Refrain from sharing every detail of your wedding on Facebook. If (and when) you get the self-invited guest post on your wall, let them know that your venue and budget can only allow for a certain number of guests. (Hint: It's not them.)
Related: 25 unusual honeymoon hot spots
4. Some think that Facebook is the new RSVP card.
It's hard to believe but we've heard of more than one couple who's received a casual, "We'll be there. And so will our four-plus guests," Facebook message.
Our advice: Respond by asking them to return their card (that one with the stamp). This would also be the perfect time to politely inform them that you've reserved two seats in their honor and can't wait to party together on your wedding day.
Related: Secrets to a fun wedding reception
5. Facebook has made prewedding party privacy a thing of the past.
The bridal shower photos that were posted by your maid of honor might have a third cousin peeved because she didn't get an invite. And those bachelorette pics from your not-so-innocent Vegas trip gave everyone from your office a good laugh.
Our advice: Everyone loves sharing photos from wedding events — you'll have tons of fun ones throughout your engagement. Create a wedding group on Facebook from the beginning to avoid hurt feelings and oversharing.
— The Editors of TheKnot.com