Faking Smiles Makes Mood Worse
Smile! But Only If You Mean It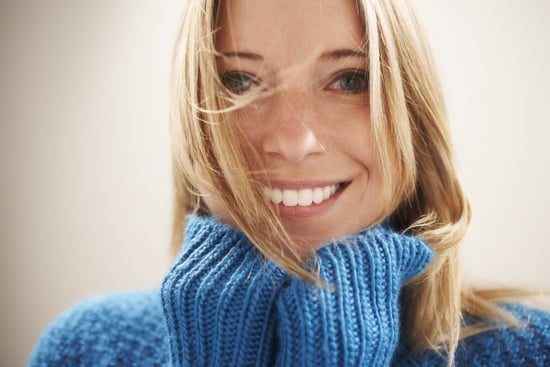 I've always been suspicious of indiscriminate happiness, so I feel vindicated today against the forces of oppressive cheer. A new study — a real one, not funded by Canna Cola, the medical marijuana soda, or published in an advertorial — has found that faking happiness only makes us feel worse.
The New York Times talked to the author of the study, Brent Scott, assistant professor of management at Michigan State University, and he said faking happiness not only worsens moods but also decreases productivity at work. His team followed around bus drivers for two weeks, because their jobs require courteousness while dealing with many, often uncourteous, people. When drivers forced smiles, their moods and productivity declined, but when they were asked to cultivate the smile from a more authentic place (i.e. pleasant thoughts and memories), their mood and productivity increased.
So while forced smiles may lead to a dead end, it sounds like happy thoughts are still in?