Famous Men With Red Hair
Which Redhead Do You Find Red Hot?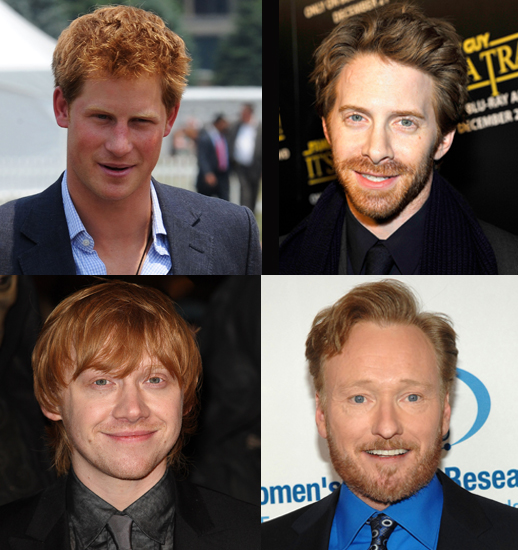 Poor redheaded guys! Carrot Top gives them a bad name. But there are plenty — no, that's a lie; there are a handful of famous redheads who meet the hot quotient. I only came up with four, but that's because they're so rare: Prince Harry, Seth Green, Rupert Grint from Harry Potter, and Conan O'Brien.
I have a clear favorite, but I won't inflict you with my bias. Vote for yours below.