Father and Daughter Pictures
Share Your Dad's Best Love and Life Advice!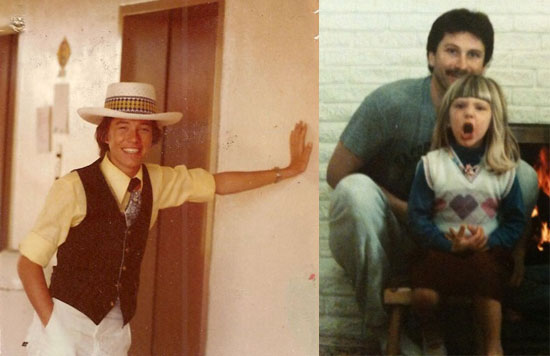 Father's Day is this Sunday, and we've been reminiscing on the advice we've gleaned from our dads. Annie's dad, on the right, gave her these words of wisdom: "Nothing good happens after 2 a.m." While my dad, looking quite dapper on the left, has always stressed, "You never regret paying a bit more for quality."
Now it's your turn! We would love to see pics of you and your pop along with the best love and life advice he's passed down to you. First, be sure to like us on Facebook. Then, post a picture of you and your dad on our Facebook wall and tell us the best advice you received from him! The picture can be of your dad back in the day or a current pic of the two of you — whatever you'd like to share. We can't wait to see your father-daughter shots and read the advice your dads have given you over the years.