Favorite Single Celebrities of 2011
Who Is Your Favorite Bachelor of 2011?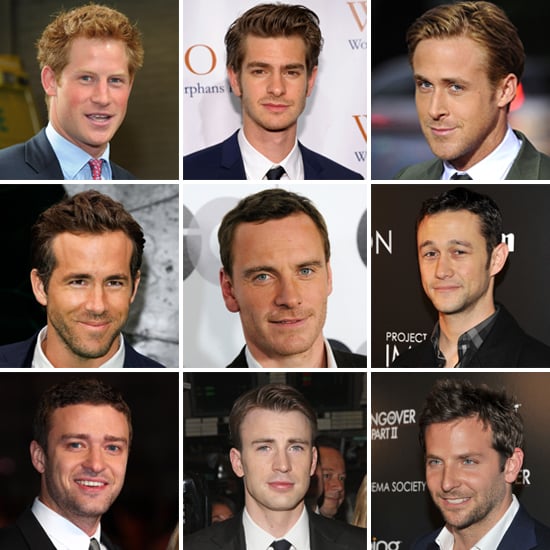 This year has been full of tasty celebrity eye candy, and lucky for us some of the hottest stars are eligible bachelors! Sure, a few may have rumored girlfriends, but we like to think they're single until there's a ring on that finger (so there's still a chance).
These guys aren't just sweet to look at, they've all had a sweet year as well. Our favorite ginger Prince Harry became the top bachelor of the royal family when his brother Will married Kate Middleton in April. Andrew Garfield has been prepping for his big role as Spider-Man in the remake out next year. Ryan Gosling has been the man of the hour with his Hey, Girl meme, chivalrous actions, and slew of starring roles in 2011.
Ryan Reynolds and Chris Evans showed off their superhero skills as the Green Lantern and Captain America, respectively. Joseph Gordon-Levitt impressed us with his funny and emotional role as a cancer-stricken young man in 50/50. The multitalented Justin Timberlake starred in three films, earning a GQ Man of the Year Award along the way. Fellow GQ honoree and super-sexy star Michael Fassbender went full frontal and was also a busy bee, starring in four films this year. And French-speaking Bradley Cooper was named People's Sexiest Man Alive! But we want to know: who's the dreamiest eligible bachelor of 2011?