Favorite Songs About Love
20 of Your Favorite Songs About Love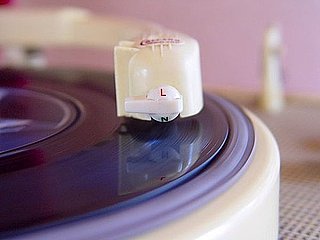 On Thursday we asked what your favorite songs about love are, though not "love songs" per se. Here are 20 of your — and our — favorites.
"Lovefool" by The Cardigans
"Bad Romance" by Lady Gaga
"God Only Knows" by The Beach Boys
"Because the Night" by Patti Smith
"Let's Get It On" by Marvin Gaye
"Wicked Game" by Chris Isaak
"It Must Have Been Love" by Roxette
"Your Ex Lover Is Dead" by Stars
"Unthinkable" by Alicia Keys
"Hallelujah" by Jeff Buckley
Get the other 10 after the jump.
"Happy Together" by The Turtles
"Wouldn't It Be Nice" by The Beach Boys
"Anyone Else but You" by Moldy Peaches
"Unchained Melody" by The Righteous Brothers
"Naked As We Came" by Iron & Wine
"There Is a Light that Never Goes Out" by The Smiths
"The Book of Love" by Peter Gabriel
"Falling Slowly" by The Swell Season
"Here I Am (Come and Take Me)" by Al Green
"One" by U2




Source: Flickr User murkredi