Fighting Among Girls on Rise
Girls Will Be Boys: Why Girl Fights Are on the Rise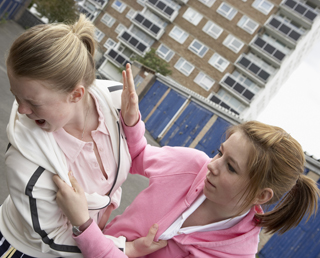 Teenage girls are getting angrier, and they're expressing their emotions with more punches, slaps, and kicks than ever before. Fingers have pointed to binge drinking as liquor numbs feelings, making girls less adept at coping with emotions. But girls have been binge drinking for decades, so I don't entirely buy that Students Against Drunk Driving warning. What does intrigue me is the sociological explanation: girls are tired of being the passive sex and are emulating male behavior.
Mike Fisher, an anger management psychotherapist, says it's becoming increasingly socially acceptable for girls to fight, especially in inner-city schools where they feel the need to stand up for themselves physically. It's reached the point where brawling girls now have their own, very boyish name — ladettes — at least according to the British press.
So now the question is how will these girls grow up? Considering the number of women found guilty of murder, assault, and other attacks has risen by 81 percent in the UK since 1998, chances aren't looking so good.