Fighting on Facebook Damages the Relationship
Lovers' Quarrel: Fighting on Facebook Will Not Save Face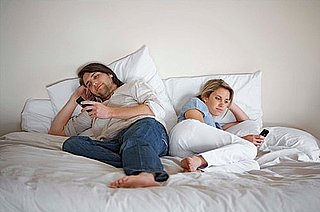 It's one thing to overshare via Facebook, but arguing with your significant other so everyone can see takes things to a whole new, ugly, level.
People actually admit that they Facebook fight so friends can weigh in. It's like The Marriage Ref but, impossibly, worse. "A lot of people aren't with us if we have a fight at home," Ashley Andrews says of her fiancé. This way, "All our friends can kind of comment on it."
People aren't just doing it for input, though; they're doing it to protect reputations. Their own reputations. Ryan Stofer, an avowed Facebook fighter, admits public arguments with his ex-girlfriend were mere attempts to save face. "She'd be talking to her friends on Facebook about how bad a boyfriend I was," he said, "And I would be like, 'No, I was decent.' "
Psychologists say arguing on Facebook won't protect either person's image, much less the image of their relationship. Public arguments convey instability, volatility, and unhappiness. What is a joke to the couple may be a relationship falling apart to their friends. And because the support of friends and family has proven to sustain relationships over time, chipping away at its image one status update at a time erodes its private stability in the long run.
But does any couple who uses Facebook to send passive-aggressive messages stand a chance?