Forbes Most Powerful Women
8 Ways to Be a Forbes Most Powerful Woman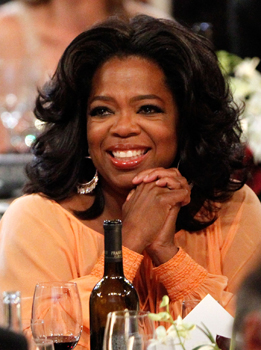 Today Forbes released its annual list of the most powerful women in the world. Michelle Obama, who ranked 40 last year, jumped to the top spot, knocking Germany's Chancellor Angela Merkel off her lady throne. In between, the list is lined with policymakers, CEOs, pop culture icons, and at least one "political maverick and commentator."
Seems like influential may be a better word than powerful, so let's see what it really takes to make the list.


Be a multitasker: Beyonce (singer, fashion designer), Angelina Jolie (actress, UN goodwill ambassador), Madonna (singer, fashion designer), Heidi Klum (producer, model), Rachael Ray (talk show host, author, chef), Sarah Jessica Parker (actress, designer), Lady Gaga (performance artist, singer), Gisele Bündchen (fashion designer, model), and Martha Stewart ("lifestyle guru") all got on by doing more than one thing well.
Have a gig in politics: Hillary Clinton, Nancy Pelosi, and Supreme Court Justices Elena Kagan, Sonia Sotomayor, and Ruth Bader Ginsburg are just a few of the political heavyweights on the list.
Start a blog empire: Tina Brown (Daily Beast), Arianna Huffington (Huffington Post), and Nikki Finke (Deadline Hollywood) are now all powerful enough.
See the rest below.
Be a first lady: Michelle Obama, Carla Bruni-Sarkozy, and Sheikha Mozah Bint Nasser Al-Missned married into power, but that doesn't mean they haven't learned to wield their own.
Run a country (officially or symbolically): Presidents, prime ministers, chancellors, and queens of England, Germany, Argentina, Jordan, Iceland, Australia, Liberia, and Costa Rica are included.
Run a major corporation: Their names wouldn't be recognizable, but women who sit at top spots at Yahoo, Facebook, Bank of America, Hearst, Disney, Sony, and Burberry are definitely power-list-worthy.
Have a talk show: Oprah, Ellen DeGeneres, Chelsea Handler, and Katie Couric (the news is a talk show, right?) are all there.
Or just talk a lot: Sarah Palin gets the number 16 spot for her commentary and maverick way.
Would you say these women are all powerful? Or just popular?