Fran Drescher Working on Happily Divorced TV Show With Gay Ex-Husband
Happily Divorced Fran Drescher Working on TV Pilot With Gay Ex-Husband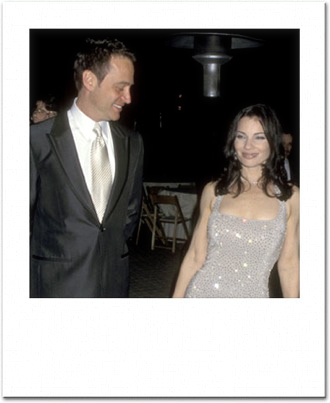 Fran Drescher and her ex-husband, Peter Marc Jacobson, are happily divorced, so much so they're working together on a TV show by the same name. The former couple co-created The Nanny, and Fran will also star in their new project, this time based loosely on her life.
Happily Divorced is about a woman who tries to start her life again once she finds out her husband is gay. After 21 years of marriage, high school sweethearts Fran and Peter divorced in 1999, and Peter later came out as gay. Despite that, they managed to stay friends and campaign for gay rights together, and Fran even sets up her ex with eligible bachelors. All that sounds like great sitcom fodder.
Considering the success of Modern Family, which suggests unconventional family dynamics are the new normal, this 21st-century take on divorce sounds like a promising hit. Expect to catch it on TV Land, the network planning to pick it up.