Freezing Eggs
Would You Freeze Your Eggs?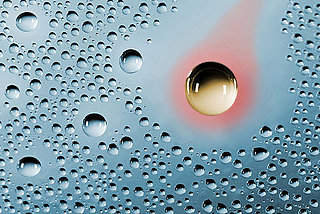 I can't wait for 2011, so we can stop celebrating the pill's 50th birthday. She's like that friend who parties all month long, except in this case it's a year. The world's largest manufacturer of off-brand pills threw it a party, we learned some history, and Fit tested our knowledge, so now it's time to for the backlash. So let's talk about the one side effect you can't feel: infertility.
To be fair, this is true for any working form of birth control, but if the pill wants to be women's savior with the I-changed-women's-lives angle, then it will inevitably be our foe. Of course, it doesn't cause infertility per se, but it does allow women to delay pregnancy as long as they'd like, only to find they're old enough to have fertility problems once off it. Pregnancy scares have become infertility anxiety, and for the first time in decades, the average birth-giving age is declining instead of rising.
But there's another burgeoning industry riding infertility medicine's coattails, and it's the business of freezing eggs. The technology has improved drastically in the last five years and its cost is becoming less prohibitive, so it's expected to be a viable option soon. If money weren't an issue, would you freeze yours?