French Kiss Synonyms
10 Ways to Say "French Kiss" Around the World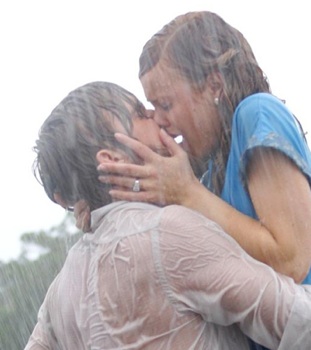 France didn't invent French kissing, and they certainly didn't name it — they call it baiser avec la langue (kiss with tongue). It first began popping up in the early 19th century, when France already had a reputation for being amorous, so "French" was basically euphemism for tongue.
In Kisstory: A Sweet and Sexy Look at the History of Kissing, Joanne Wannan notes that French kissing has numerous synonyms around the world. Some are vague and others vulgar, but none have anything to do with French. Here are some of the most popular and weird.
Australia/New Zealand: pashing, which probably originated from passion
India: English kiss
England: snogging, making it sound like a lot more than a kiss
Bosnia: žvaka, which translates to "bubblegum"
Ireland: to shift
Maldives: angabuin, which translates to "mouth sucking"
Newfoundland: whomping, which translates to nothing
South Africa: vry, tong in die long, literally meaning "tongue in the lung"
Iceland: informally, it's called fara í sleik, which is "go into licking"
Peru: agarrar or chapar, which both mean "to catch," or pescar, which means "to fish"
Have any to add?