French Lingerie Line For Little Girls
French Lingerie Line Targets Little Girls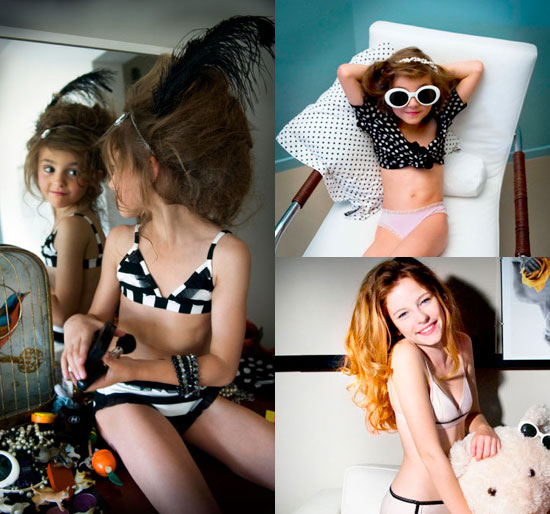 A new French lingerie line targeting children and teens is causing quite an uproar. Called Jours Après Lunes, this "loungerie," as the company calls it, is intended for girls ages 4-12 and features striped, ruffly, and bow-adorned underwear, camis, and boyshorts. There's a baby line, too, but there's nothing scandalous about onesies.
While you could see easily this loungerie sold for adult women at Victoria's Secret, the pieces themselves aren't that outrageous. Where the line gets blurred is with the company's photos. The shots of the little girls and preteens on the site look more like setups for boudoir photos than pictures of children. The girls are wearing jewelry, makeup, and tousled bouffants, while making pouty faces and posing like women.
But what do you think? Is this whole concept innocent and cute, or do you think it sexualizes little girls?