Friends With Benefits on Twitter
Tweets Girls Say: Friends With Benefits Gone Wrong and Princess Kisses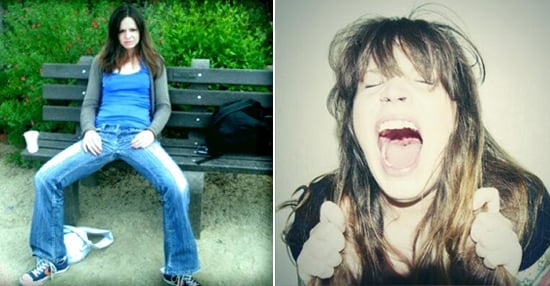 It's a great time to be alive, people! Not just because it's almost the weekend, but because we're bringing you our weekly installment of the funniest love and sex tweets from the past few days. From cringe-worthy kisses to elevator panic attacks, no topic was left untouched. Scroll on and get giggling.
So close, yet so far.
Man in a 400k car just blew me a kiss on Sunset Blvd and that's probably the closest I'll ever get to being a princess.

— kelly oxford (@kellyoxford) September 7, 2013
Hot girls = mean girls.
Hot girls think I'm funny & non-threatening until I make out with their boyfriends, even then they're like "whatever I bet it was a joke."

— Bez (@Bez) September 7, 2013
And the employee of the month award goes to . . .
If I had lots of sex last night and my boss is sick today with "the worst UTI ever" am I a wizard?

— Stephanie Mickus (@smickable) September 10, 2013
Click on for more funnies.
Age ain't nothin' but a number.
I know I need to stop looking to tween bloggers for romantic advice, but they all just seem so confident.

— Mandi Harris (@MandiHarris) September 11, 2013
Emoticon oops!
accidentally sending ;) instead of :) and feeling like you've just offered them your body

— 50 Shades of Awkward (@OhWowThatsAwk) September 9, 2013
Third time's a charm?
The only person I'm physically attracted to is the lady who does my nails and she refuses to kiss me I've tried twice

— AmberTozer (@AmberTozer) September 10, 2013
Spoken like a true period veteran.
Excuse me, Depends Shields for Guys? You mean maxi pads bc that's exactly what they are. You can't lie to me, advertisers! I have a vagina

— Maritza Lugo (@PolaRoid_Rage) September 10, 2013
Standards — set 'em high.
Call me back when your name is Channing Tatum

— sorry i'm not sorry (@sorrynotsorryy) September 9, 2013
So, no more friends with benefits?
I was your friend until you got a girlfriend. Hahaha silly goose trix are for .... You idiot!

— Melissa Stephens (@melmstephens) September 9, 2013
Self-deprecation at its finest.
A guy I was on the elevator with this AM was on the verge of a panic attack. It must have been because I looked so moderately attractive.

— Meghan O'Keefe (@megsokay) September 11, 2013