Funny Craigslist Missed Connections
Hilarious Craigslist Missed Connections
If there's one fail-proof source of entertainment online, then consider it the Missed Connections posts on Craigslist, where people declare their love for strangers they've encountered in passing. Sure, there are some really adorable ads, but let's be honest: we troll browse the section for the utterly ridiculous postings that give us a laugh. Here are a few of our favorites that need no introduction, and to make them even better, we've paired them with awesome pictures to tell the story. You're welcome.
You: gorgeous with blue eyes. Me: in your dumpster. -w4m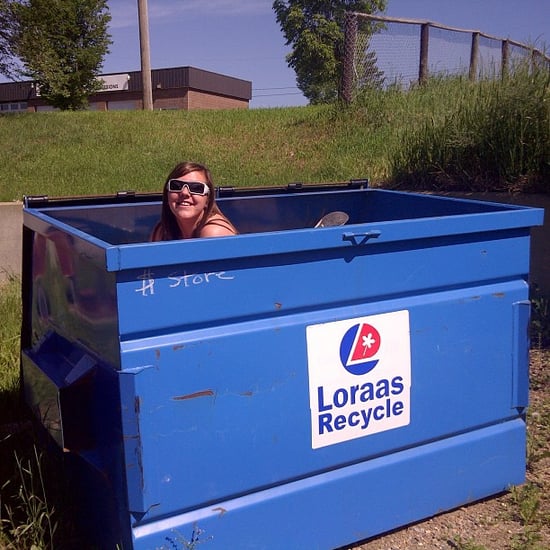 "You're hot. I mean, one of the hottest guys I've seen in Portland, easily. If you'd found me on a fun night out, when I'd had a few drinks in me and a lot more makeup on me, I'd have marched right up to you and told you so. But alas, dear missed connection, you found me in the trash.
You said hi, and I locked up and spewed a weak 'what's up?' What the f*ck, brain? You muttered something about cleaning house and dumped a terrarium containing one dessicated cricket. I thought about asking if your pet died, but the socially conscious portions of my brain told me that would be a bad idea. Maybe your pet was the cricket? I'm sorry for your loss, and I'm willing to comfort you with open legs.
Also, I found a cup containing $9. Buy you a drink?"
Keep reading for more Missed Connections!
Girl with fish guts on her in the boat . . . -m4w -42
"After going past my stop, I somehow got off the bus without your number. Want to grab a bucket?"
Your face and my crotch. -m4w
"I was in the front row at the Texas Rollergirls match last Sunday night. You were hit hard by another skater. When you landed in my lap, you nearly did some permanent damage. Our eyes locked, you mumbled an apology, and I think I fell in love. Can I show you my bruise sometime?"
Short hair redhead with owl neckless* painting nails yellow -32 (Q train to Bk)
"I was tired exhausted with my gear hanging on my body coming back from a business trip and you sitting in front of me painting your nails yellow. I haven't stop looking at you for a moment and loved how you all of a sudden walked out of a subway car on ave M. I wanted to tell you that I liked your unique looks, your owls and hair and nails . . ."
*Neckless or necklace? You decide.