Funny Last Names
What Last Name Would Convince You Not to Change Yours?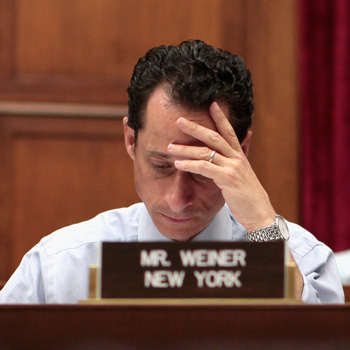 Today, not every woman makes a trek to the DMV and Social Security office to change her name after a trip down the aisle. Attachment to your maiden name or a desire to keep your own identity can influence a newlywed's decision, but so might an unfortunate surname belonging to the groom.
This week New York Rep. Anthony Weiner is at the center of a Twitter scandal, and his last name isn't helping. A photo of a man's underwear-clad "wiener" showed up in Weiner's Twitter stream. At first he had the perfect excuse: someone hacked his account and played an immature prank using his last name for fodder. Now Weiner admits that the photo might be him and it's hard to tell what really happened. One thing that is easy? Making bad jokes and Weiner/wiener puns.
Have you ever gone out on a date with a guy and upon learning his last name thought, well, I'm definitely not taking his name? Or maybe you have a name you're excited to give up. Tell your stories in the comments!