Funny Tweets About Sex and Dating
Tweets Girls Say: Faking Orgasms and Autocorrect Disasters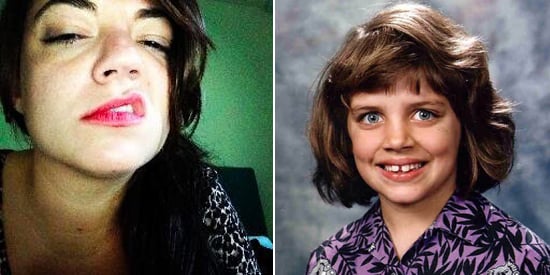 Thank god it's . . . time for our weekly tweet roundup! We've scoured the Twittersphere to find the funniest love and sex tweets to top off the week right — with some LOLs (not included: a large glass of wine). The ladies who tweet had us giggling these past seven days with their witty musings on promiscuity, Wes Anderson sex scenes, pickup lines, and faking orgasms. Check 'em out now, and don't forget to follow POPSUGARLove on Twitter!
When your gaydar is broken.
The guy eating next to me at this bar was a whole lot cuter before his suspender broke and his boyfriend helped him fix it.

— Megan Ganz (@meganganz) October 16, 2013
Priorities.
I'm not promiscuous PER SE it's just that I don't know what 'per se' means because instead of reading I was busy doing it.

— Bez (@Bez) October 16, 2013
But the question is, which is really sexier?
There's a big difference between "woman" and "lady." Cat woman is a sexy super villain. Cat lady is me in 20 years.

— Chelsea Davison (@chelsea_davison) October 17, 2013
Practice makes perfect.
I don't think you should fake orgasm. But if you do, a pretty convincing face is "scandalized by the price of a $17 wedge of cheese."

— Julieanne Smolinski (@BoobsRadley) October 16, 2013
Keep reading for more LOL-worthy tweets!
My, what a luscious moist ache you have.
My phone autocorrected "mustache" to "moist ache" today. There's now someone who thinks I like his moist ache.

— Mandi Harris (@MandiHarris) October 16, 2013
The sweet sound of hipster lovemaking.
During love scenes in a Wes Anderson movie, the sound effects guy rubs a baguette against corduroy.

— Sarah Thyre (@SarahThyre) October 17, 2013
Who wouldn't?
I'd rather date a guy with 40 stds than a guy who doesn't watch TV.

— Tricia (@Im_Tricia) October 17, 2013
Not creepy at all.
For awhile there if I was attracted to someone I'd propose that they star in the biopic of my father's life I was developing #PickUpLines

— Lena Dunham (@lenadunham) October 15, 2013
I think we all have a love-hate relationship with catcalls.
a stranger on the street called me "pretty mama" and I snorted and ran away and thought, "I still got it."

— priscilla (@BBW_BFF) October 12, 2013
It's a sad world we live in.
how will i ever fall in love when most people don't even know that punctuation goes inside the quotation marks

— Sputnik Sweetheart (@Verlieren) October 16, 2013
So true.
love means always having to say you're sorry

— debbie scary (@debbie_hairy) October 15, 2013
Is he Gryffindor?
Sure, he's handsome, but does he make you laugh? Does he think ghosts are real?

— Alison Agosti (@AlisonAgosti) October 16, 2013
Winner.
Sometimes I think being a girl is so unfair and then other times I have 27 consecutive orgasms.

— Stephanie McMaster (@Smethanie) October 15, 2013