Funny Tweets For Women Aug. 1, 2013
Tweets Girls Say: Boyfriends, Boobs, and Inappropriate Kisses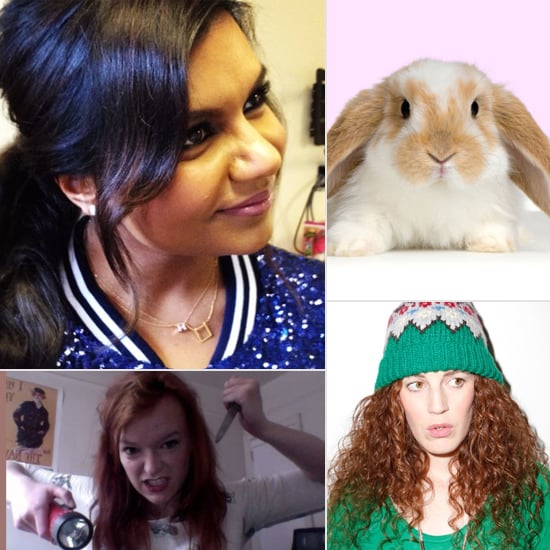 What do kissing, co-workers, and cardio have in common? They're all crucial elements of funny dating tweets that got us laughing this week. There was no shortage of women across Twitter who were on a roll with quips about being single, having bank crushes, and more. Scroll to see our favorites!
Run girl, run.
Running away at the first sign of unreciprocated feelings is my only cardio.

— Tricia (@Im_Tricia) July 31, 2013
Hashtag this one #singlegirlproblems.
Woke up with a piece of popcorn stuck to my boob and still every bit as single as I was yesterday.

— Lori (@HeyitsLori) July 26, 2013
Keep reading for more funny tweets of the week!
Fact.
There's a special hell for guys with serious girlfriends who flirt with single girls, right?

— Meghan O'Keefe (@megsokay) July 31, 2013
Oopsies.
"Kiss me on the lips or you're fired!" is something you shouldn't say to your crew, I learned today

— Mindy Kaling (@mindykaling) July 31, 2013
No joke: the article's about redheads becoming extinct.
I'll usually send this link to a dude I like with a winking emoticon and "GET ME PREGNANT" in the subject header http://t.co/uCbXAoRS7f

— Julie Klausner (@julieklausner) July 31, 2013
Priorities.
It's my last night being 25. I hope 26 brings me things like money and a boyfriend. I prefer money though.

— Kristin (@Kristin_Mahoney) July 30, 2013
Hey, we all have weird fantasies.
I'm single but sometimes I look in the mirror and practice telling my mom that I'm getting a divorce.

— Morgan Murphy (@morgan_murphy) July 30, 2013
Business-casual ponytails are so hot.
Obsessed w my BofA branch manager who is kinda pornstar hot and has this truly enviable business casual ponytail. GET IT, BRANCH MANAGER!

— Molly McAleer (@molls) July 31, 2013
Twitter will always be there for us.
Some people have boyfriends, some people have girlfriends, I have twitter

— sorry i'm not sorry (@sorrynotsorryy) July 31, 2013