Funny Tweets For Women October 2013
Tweets Girls Say: Dick Pics, Drunk Birth Control, and Text Chemistry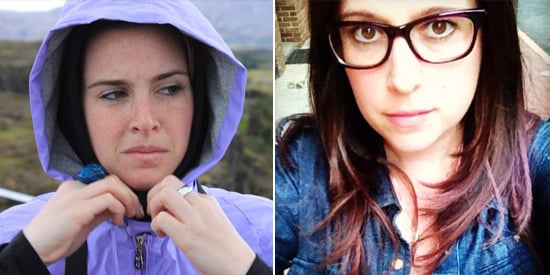 This week's funniest tweets taught us some valuable lessons on marriage, the perks of being single, perfect dates, and Hanson. The women of Twitter kept us giggling at our desks these past seven days, so it's only fair we share the love. Kill some time before the weekend with the best of the Twittersphere. Dive in, and don't forget to follow POPSUGARLove on Twitter!
Yeah, that's about right.
what happens when you send a girl a dick pic pic.twitter.com/eX9GDP7P35

— Sputnik Sweetheart (@Verlieren) October 3, 2013
Especially if you have a sweaty butt.
I never look sexier than when I'm sliding out of a long booth at a Mexican restaurant.

— e. spivey (@spivey_e) September 29, 2013
Here's hoping!
*Fingers crossed* the handsome man I met who was wearing a wedding ring is a hot widower! Positive vibes, everyone!

— Mandi Harris (@MandiHarris) October 2, 2013
Click here for more tweets!
It just goes down so smooth.
Nothing is more relaxing than swallowing birth control with wine.

— Megan Ganz (@meganganz) October 1, 2013
Steal your heart, steal your identity.
My passwords always reflect whoever I'm crushing on at the moment.

— Lori (@HeyitsLori) September 27, 2013
So true. Talking chemistry is at least third.
Having good text chemistry is just as important as having good sexual chemistry.

— Tricia (@Im_Tricia) October 3, 2013
I mean, does it get better than that?
Perfect date: we make a couch fort then have a contest to see who can fit more marshmallows their mouth and then we make that fort X-rated.

— Bez (@Bez) October 3, 2013
Ah, to be single and fart freely.
Being single is cool bc you can eat a whole jar of pepperoncinis and spend the rest of the night farting spicily into the abyss

— Shira (@shiraselko) October 3, 2013
It's OKCupid. Filters are unnecessary.
How do I politely ask this person on okcupid if he just had a stroke while writing to me?

— @writinginbed (@WritingInBed) October 3, 2013
Seriously.
Hate when someone tells me sex will fuck up our friendship as if my awkward, one-sided lust isn't already doing that.

— Kasey Koop (@KaseyKoop) October 1, 2013
MmmBop is forever.
My friends keep trying to set me up with guys but id rather just keep reliving the night I met Hanson in my head

— Allison Fields (@allisonfields) September 29, 2013
Just a slob like one of us.
what if God was one of the guys who broke up w/ you over txt msg

— Carrie Wittmer (@carriesnotscary) September 28, 2013
Also laughing at GIFs and videos of people being stupid.
Marriage is basically listening to your husband swear and scream at scanners/printers from another room.

— kelly oxford (@kellyoxford) October 3, 2013