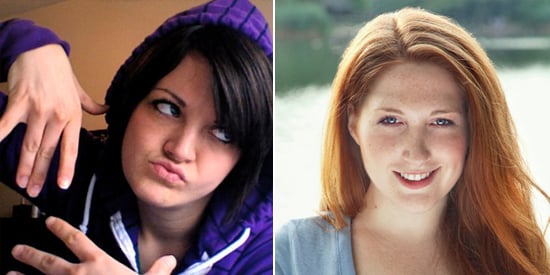 It's that time again! No, not tool time, but time for the best tweets of the week! The ladies were full of witty musings and one-liners on a smattering of topics ranging from a love of hot dogs to Fall romance novels. Plus, when you wake up next to a gay man. Give yourself a good end-of-the-week pick-me-up with the funniest tweets for and about women. Enjoy, and don't forget to follow POPSUGARLove on Twitter!
Signs you've gone full cat-lady status.
Yes, the carpet DOES match the drapes. Both are covered in cat hair.

— Chelsea Davison (@chelsea_davison) September 24, 2013
Though the trees lost their leaves, they'd never lose their love.
"This latte is pumpSIN spice" is the tagline of my fall romance novel. That or "They fell into bed, but never expected to FALL in love."

— Mandi Harris (@MandiHarris) September 25, 2013
It doubles as an aphrodisiac.
Just bought the scent of flannel for my car so people think I'm dating.

— jacqueline carbajal (@jackiecarbajal) September 26, 2013
Click on for more!
Hey, win-win.
Good morning! Or as the boy I slept with last night just said "I'm actually gay but you remind me so much of a guy I was like why not"

— AmberTozer (@AmberTozer) September 21, 2013
What if my body already does that?
Think I'm gonna start taking a Plan B pill daily until my body rejects even being around babies.

— Kasey Koop (@KaseyKoop) September 22, 2013
I need this.
missed connections but for cute puppies you meet on the street but don't get a chance to pet

— HuffPostPunk (@pilotbacon) September 26, 2013
No.
Is it crazy to relocate for love? Of a hot dog?

— Allison Fields (@allisonfields) September 25, 2013
Caution: my cuddles may cause heart palpitations.
Hold me close and whisper a long list of common side effects into my ear

— Karen Kilgariff (@KarenKilgariff) September 23, 2013
It's too much to ask. Real people can't love like that.
i wish someone loved me as much as women in commercials love yogurt

— 50 Shades of Awkward (@OhWowThatsAwk) September 22, 2013
Now that's a show I'd watch.
i should be on wife swap so some lady can experience my sad single life and i can steal her husband and kids

— Joselyn Hughes (@joselynhughes) September 26, 2013