Funny Women on Twitter August 2013
Tweets Girls Say: Sexy Coffee, Fries Before Guys, and Crushin' Candy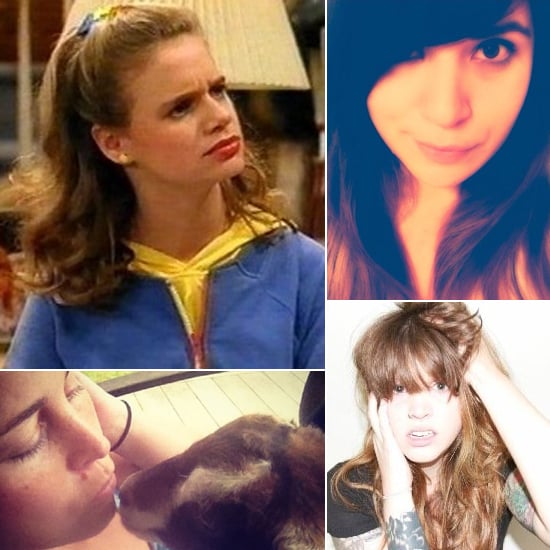 The weekend is so close we can taste it. So reclaim your sanity with the best damn tweets of the week. I've rounded up the funniest musings on sex, singlehood, and unrequited love, courtesy of some very charming and witty women on the social site. Get your giggle on below, and don't forget to follow us on Twitter!
Should have picked JC.
❤❤❤ Mrs. Lance Bass ❤❤❤ #90sgirlproblems

— 90s Girl Problems (@90sgirlproblem) August 22, 2013
It's nice to have a supportive family.
It's like my grandfather always used to say, "you'll be alone forever."

— jacqueline carbajal (@jackiecarbajal) August 20, 2013
My coffee pot's always hot for me.
I went back to check if I left the coffee pot turned on and I must have because it was wearing a thong and listening to Marvin Gaye.

— Stephanie McMaster (@Smethanie) August 20, 2013
Click here for more tweets!
True story.
I'm ashamed to say it, but I would marry Jesus for some Chick-Fil-A

— Paige Baker (@vpbaker) August 17, 2013
We all have issues.
I cut the crew necks out of all my t-shirts because they suffocate me but yeah sure let's go on a date

— Shira (@shiraselko) August 22, 2013
Guys like MILFs.
Adding "Mom to an adorable hamster!" to my dating profile so guys will know I'm whimsical and not scary crazy at all.

— Lori (@HeyitsLori) August 18, 2013
Always.
Ladies: Fries before Guys.

— Maritza Lugo (@PolaRoid_Rage) August 21, 2013
I have a crush . . . on candy.
I want to ask you guys for Candy Crush cheat codes but also want to play fair but also don't want to be single this holiday season.

— Molly McAleer (@molls) August 20, 2013
:(
i'll probably third wheel at my own wedding

— 50 Shades of Awkward (@OhWowThatsAwk) August 21, 2013
Drop it like it's hot.
just dropped my new single it's me i'm single

— Common White Girl (@girlposts) August 19, 2013
Also, I'm crazy.
Perks of dating me: i laugh at my own jokes so you don't need to.

— Typical White Girl (@TypicalGirI) August 19, 2013
Fair question.
if god is omnipotent why doesn't he just take viagra like every other old white guy

— Jeply Surly (@JennyPentland) August 16, 2013
It's you or the pie.
If you don't bring me peanut butter pie later it's not that we are breaking up so much as it is we won't be dating anymore.

— Stephanie Mickus (@smickable) August 22, 2013