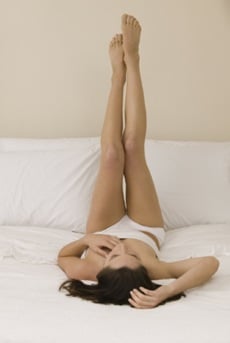 Researchers on the hunt to find the G-spot once and for all have determined, alas, that it's a myth. Assuring every man (or woman) who has tried and failed to find a lover's G-spot, the King College London research team concluded that a G-spot is not a physical location, but rather a subjective feeling.
The G-spot has been described as the front wall of the vagina, two to five centimeters up. Using twins as subjects, the study concluded that a G-spot does not exist because identical twins were no more likely to share one. Critics of the findings say that this conclusion fails to consider how different partners and techniques can influence a woman's knowledge of her G-spot.
So these scientists say that the G-spot is a figment of a woman's imagination. What do you think — are you a G-spot believer, or is it just a myth?