Gift-Giving Tips
7 Tips For Being the Best Gift Giver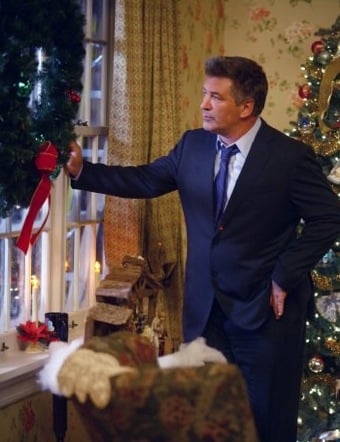 Like most things, all you need to know to be an amazing gift giver can be found in the words of 30 Rock's Jack Donaghy. "Gift giving is the purest expression of friendship," he tells Liz Lemon. "I'm going to think about what I know and like about you and that will lead me to the perfect gift. And you do the same."
The problem is we don't always know the people we're buying gifts for as much as we'd like, so I've rounded up some advice that will make you the best gift giver under the tree. After all, competition is what the holidays are all about.
Get the tips below.


Do online research: Does she have any wish lists on Amazon, ShopStyle, or elsewhere? If not, consider her favorite shops and start there. A little Internet stalking in the name of gift giving never hurt anyone. Probably.
Ask, what life changes happened this year? Graduation, move, marriage, baby? These all create new wants and needs, so consider what's going on in her life and how you can help.
Think about what she loves: Cooking, the ocean, owls, France, the color yellow, her dog. It could be anything, a full-on hobby or a little-known fetish, but if it's an inspired find then it will be fitting.
Upgrade: Consider life's edible luxuries — chocolate, wine, gin — and buy the finest your budget can handle.
Think every day drudgery: Maybe she travels for her job, cooks for one, or makes a long commute. Noise-canceling headphones, homemade food, or an iPod car adapter may not be the most exciting gifts but when needed are beloved.
Get experiential: Check calendars for upcoming events. Get concert tickets, visit a museum, go to a restaurant, or do anything out of the ordinary. The memorable pretty much always bests the material.
Go to the best gift shops around: A good gift shop has things people didn't know they wanted. Some items are just so cute, clever, or convenient, they cannot not be loved, like puppies.
Have any advice to add?