Girls' Road Trip Packing List
Fun Essentials For a Girlfriend Getaway
There are no better road trip partners than the ones who promise a darn good time. That could be your boyfriend (in which case you should check out our road trip essentials for couples) or your best girlfriends. If you're planning a ladies-only getaway this Fourth of July weekend or anytime this Summer, we've got you covered with items that will help you hit the road no matter what the destination. We promise you'll be laughing while riding in style and comfort the entire time.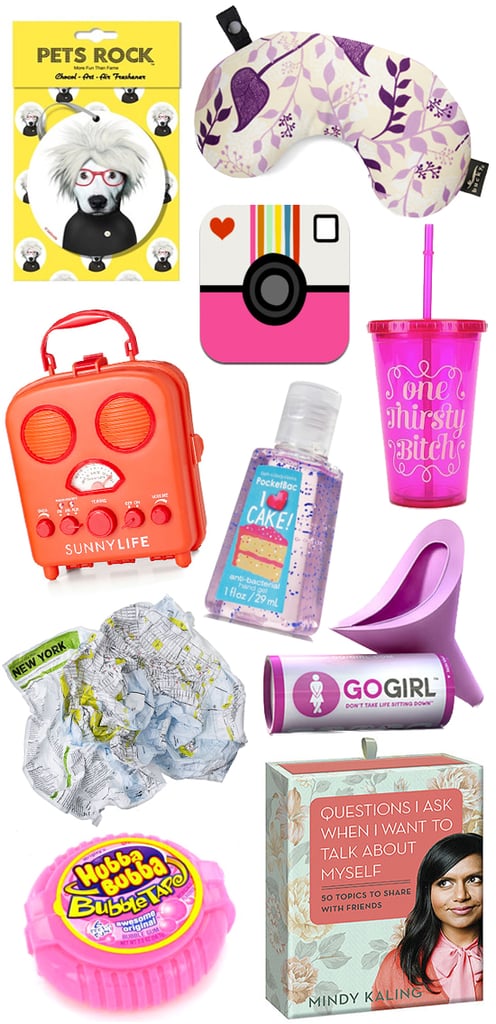 Air freshener ($3): The hard truth is that all those hours on the road are bound to produce a funky car feel; only the girls will get why you chose this quirky air freshener that's part dog, part Andy Warhol.
Neck pillow ($20): Gift your girls comfy neck pillows for naptime and driver shift changes.
Photo app ($1): You already know you'll be taking photos galore, so dress them up with the pretty scrapbook-like features of the A Beautiful Mess app.
Check out our entire list of road-trip essentials after the break!