Giving a Gift to a New Boyfriend
Gift Giving 101: Your New Squeeze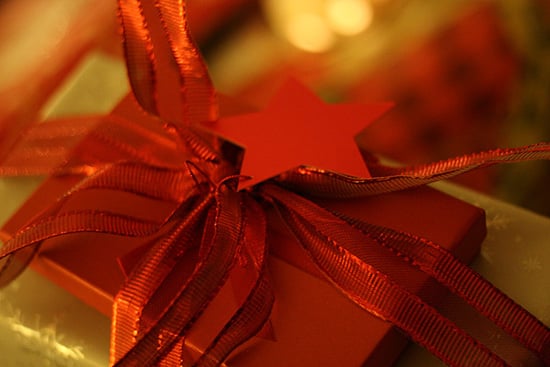 With the holidays just around the corner, you're probably well on your way to making a list and checking it twice. If you've recently embarked on a new relationship, the whole process can be a little overwhelming when you hit the stores. Is this gift too big? Is it too small? What's something that he'll love? Is he planning on getting me a gift? As you're being inundated with photos of big-screen TVs and fine luxury vacations all around you, here are four simple rules to keep in mind when picking out a sweet gift for your new honey.
Think things through. Make sure you choose your gift wisely. Something too big will come across as over-the-top, but don't just throw something in a bag and expect him to love it. Give the gift a little bit of thought. Is he a die-hard basketball fan? Get him something from his favorite NBA team. Does he love old movies? Gift him a few of Hitchock's best. Keep your guy's preferences in mind when you're getting him a gift. Don't just pick something you'd love to see him wear.
Don't break the bank. There is absolutely no reason to drop a hefty chunk of change on someone you've just started seeing. This may seem obvious, but those courtside basketball seats are not going to make him appreciate or love you any more than he already does. A gift is not a game changer in a relationship. Don't put a price tag on your new beau.
Expect nothing. I'm not saying that there won't be a gift waiting for you under the tree. But don't build up expectations in your head of what kind of gift your beau is going to get you or how romantic the whole experience will be. If you go into the situation feeling grateful and happy, regardless of the gift you'll receive, you'll come out of the holidays feeling even more happy and grateful than before.
Don't be weird. When it comes time to exchange, don't put any unnecessary pressure on the gift, the situation, or your partner. Just focus on what the spirit of the holidays is all about: happiness and sharing things with people we care about.
Any other tips for exchanging gifts with your new significant other? Share below!
Source: Flickr User shimelle