Glee Sex Episode
Parents Group Upset Over Teen Sex in Glee Tonight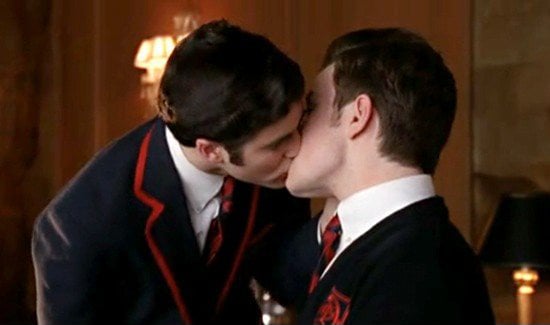 The show hasn't even aired yet, and the Parents Television Council is already angry about the teen sex in Glee's episode tonight titled "The First Time." Two McKinley High couples — one straight and one same-sex — will be getting it on tonight, and the parents group isn't happy about it. While it would appear to be the gay teen sex PTC is targeting, the group's president Tim Winter says it's really about the age and audience.
"The fact that Glee intends to not only broadcast, but celebrate children having sex is reprehensible. The gender of the high school characters involved is irrelevant. Teen sex is now more prevalent on TV than adult sex and Glee is only playing into that trend. Research proves that television is a teen sexual super peer that can, and likely will, influence a teen's decision to become sexually active. Fox knows the show inherently attracts kids; celebrating teen sex constitutes gross recklessness."
While Glee is set in high school, I wouldn't call it a kids show, and it has been frank about sex since day one. The first season revolved around Quinn's teen pregnancy after all. And where was the PTC outrage when "The Power of Madonna" episode aired, which was all about getting in touch with your sexual side and losing your virginity, and featured various couples rolling around in bed? Instead, the PTC called out the Britney Spears episode for featuring a "troubled pop star" as a role model and, of course, that pervy Glee GQ photo shoot.
I can't find the rhyme or reason to what ruffles the parents group's feathers, but do you think something as common as teen sex on TV is really the issue? Is the gay teen sex the real root of the controversy? And do you think the Glee creators have a responsibility to keep the show kid friendly? Tells us what you think in the comments.