Gonorrhea Becoming Superbug
Friendly Reminder to Practice Safe-Sex: STD Becoming Superbug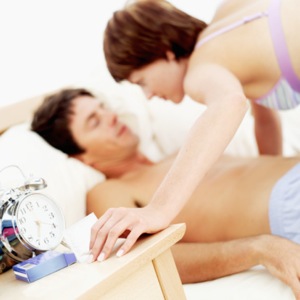 If you've ever neglected your responsibility to practice safe-sex, you might take solace in knowing that most STDs are curable. While the words gonorrhea and chlamydia sound frightening, so long as you get tested regularly and take a round of antibiotics, you can hopefully get rid of it. This somewhat lazy logic might not work for much longer. Gonorrhea is growing more drug resistant and becoming an incurable superbug. This cannot be good.
Experts believe that 700,000 people come down with gonorrhea each year. When not treated, it can cause pelvic inflammatory disease, infertility, and other health complications. And if it can't be treated at all, these serious consequences could become inevitable.
So what's the lesson? Perhaps we should listen to Bristol Palin, who says: "pause before you play." In other words, use condoms and don't be afraid to talk to potential partners about their sexual health.