Good Questions to Ask on a First Date
What Questions Do You Ask When Getting to Know Someone?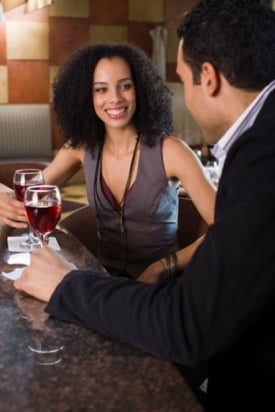 Curiosity. That's the one thing scientists say we should look for in the person sitting across from us on a first date. As someone who's been out with plenty of guys who can't carry on a stimulating conversation, I think this makes perfect sense. If a guy has an inquisitive interest in the world and people around him, he's probably pretty emotionally mature. And a desire to know more about you, your likes and dislike, can easily translate to good companionship, inside and outside the bedroom.
The report explains that you can determine a date's level of curiosity not just by the questions they ask you, but by the questions you ask them. If you say, "How do you feel about your job," and he says, "I don't know" or gives you a vague answer, he's probably not very curious. I know someone who says she can tell a lot about a person by asking them: "What's the best thing that's happened to you this week?" By asking that question you can show off your curios nature while also finding out if your date is curious too.
When you first get to know a person, say on a first date, do you have certain questions you like to ask?